Whistleblower Proponents Call for Top January 6 Panel Member to Be Removed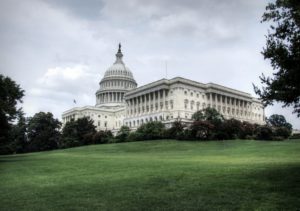 According to media reports, there are requests that the panel investigating the January 6 Capital riots remove the top staff official David B. Buckley. Two separate entities, Project on Government Oversight and Whistleblower Aid, have called for Mr. Buckley's removal based on allegations that Mr. Buckley retaliated against a whistleblower in the C.I.A. There are arguments being made that keeping this official on the panel will send a poor message to future government whistleblowers.
In 2014, Andrew Bakaj, the government employee responsible for creating a whistleblower protection program within the CIA Inspector General Office, received information regarding C.I.A. officers manipulating evidence. Mr. Bakaj reported this information to Mr. Buckley, who failed to take any corrective action. Mr. Bakaj then reported this information to the Inspector General office, which has oversight of investigating transgressions by the C.I.A.
An Inspector General report from 2019 found that Mr. Buckley retaliated against Whistleblower Bakaj for allegations of manipulating evidence by C.I.A. officers. It is yet to be determined how the January 6 investigative panel will react to these calls for removal. For further information, please see here.