Proposed Federal Ban on Non-Compete Agreements in Labor Contracts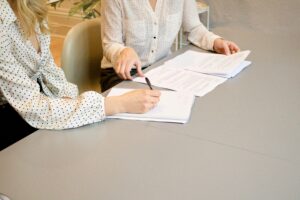 On January 5, 2023, the U.S. Federal Trade Commission moved to establish a rule that would block companies from limiting their employees' ability to work for rivals or starting a competing business months or years after their employment. The proposal would also require companies to nullify any existing non-competes within six months.
Non-compete agreements have applied to workers in every level of employment and directly affects roughly one in five of private sector workers in the United States, according to a Treasury Department report. The F.T.C.'s newly unveiled rule would cover not just employees, but interns, volunteers, independent contractors, and other types of workers. The agency will be accepting public comment regarding the proposal for 60 days and consider the submissions before issuing a final version of the rule.
Lina Kahn, the chair of the F.T.C., has been working to use the agency's authority in attempts to limit the power and influence of large corporations. This proposal is the F.T.C.'s second major rule under Ms. Khan after the agency acted last year on online privacy. In a statement announcing the proposal, Ms. Kahn said that, "Noncompetes block workers from freely switching jobs, depriving them of higher wages and better working conditions, and depriving businesses of a talent pool that they need to build and expand." For further information, please see here.
If you are negotiating an employment agreement, Henrichsen Law Group can help guide you through the process to make sure that you are protecting your future and career. If you are in a dispute over your current employment agreement or need advice in determining the enforceability of your employment agreement, we can assist with advising on different options and legal strategies. More information on our information regarding employment contracts and non-compete agreements can be found here.